Occasionally, the first world war pops up in my work. Not only because I grew up in Flanders Fields (Moorslede, just next to the battlefield of Passchendaele actually), but also because my grandfather and his two brothers fought in that war, and we have still some letters and photos of that time when the Belgian army hid behind the Yser river.
Fortunately, my grandfather survived the war (otherwise you wouldn't be reading this) but one older brother died during the final offensive (september 1918), another died in 1930 due to the aftermath of gas poisoning in september 1918…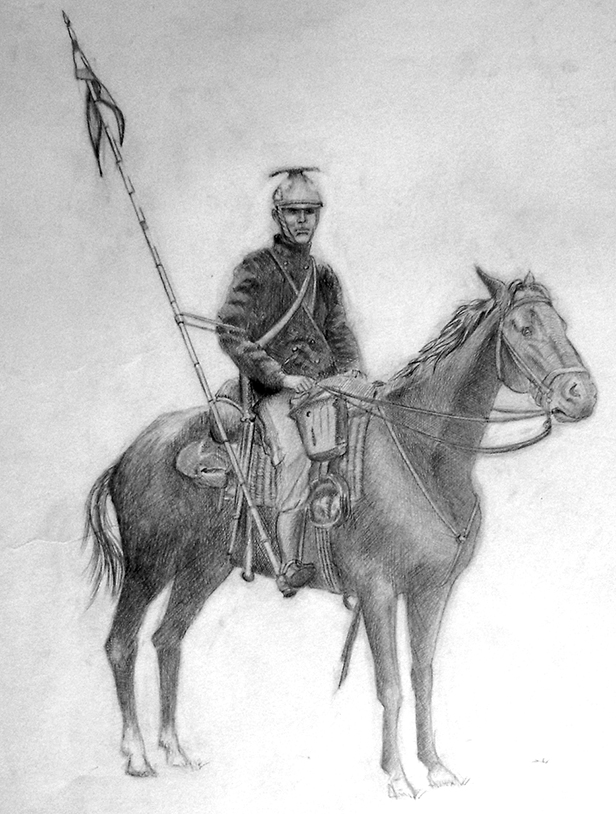 The war started in 1914 as quite a traditional war, with large masses of soldiers moving and cavalry doing a swift attack. The British and German uniforms were already adapted to the camouflage-techniques, but the Belgian army was in a transition and the French were still wearing their post-Napoleontic uniforms: very colourful, but useless on the battlefield. Fact: The red dye for the French infantry trousers was actually produced in Germany.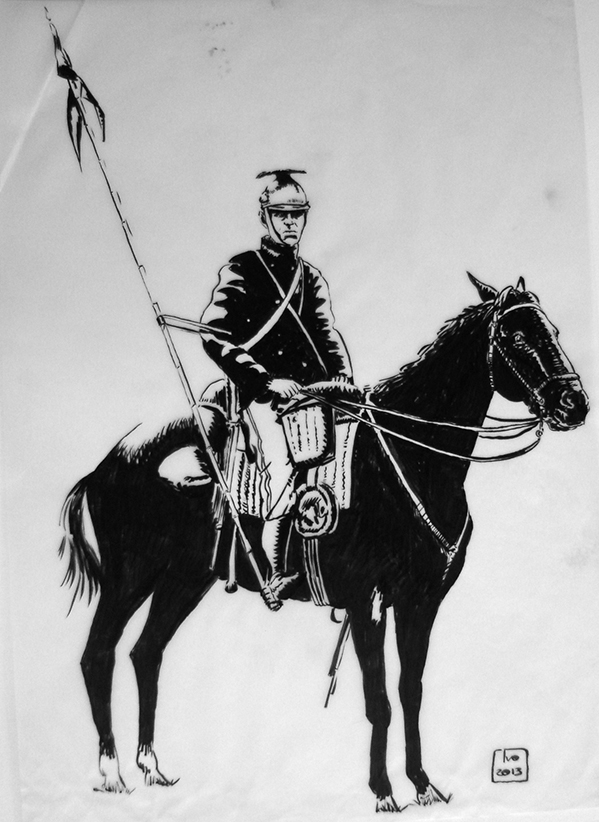 The inked version of the previous pencil drawing on chalk paper. This is a Belgian lancer. The Belgian Lancers never wore this hat, the czapka, because their German counterparts wore just the same model. To avoid confusion, the lancers went on mission with their "police hats".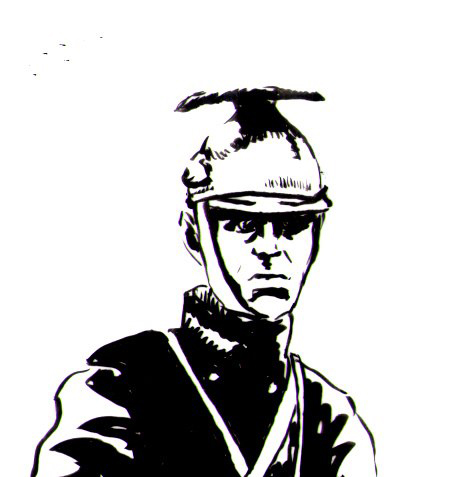 Detail of the previous image. Inked with a brush pen.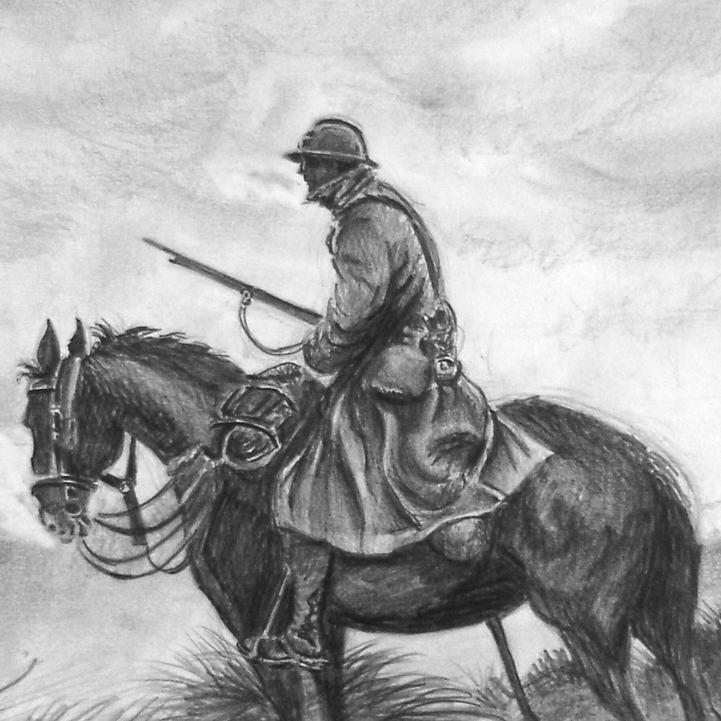 And this is how a soldier with horse looked at the end of the war, when they left the trenches during the last two months to push the German army back. Pencil drawing based on an illustration of a contemporary magazine.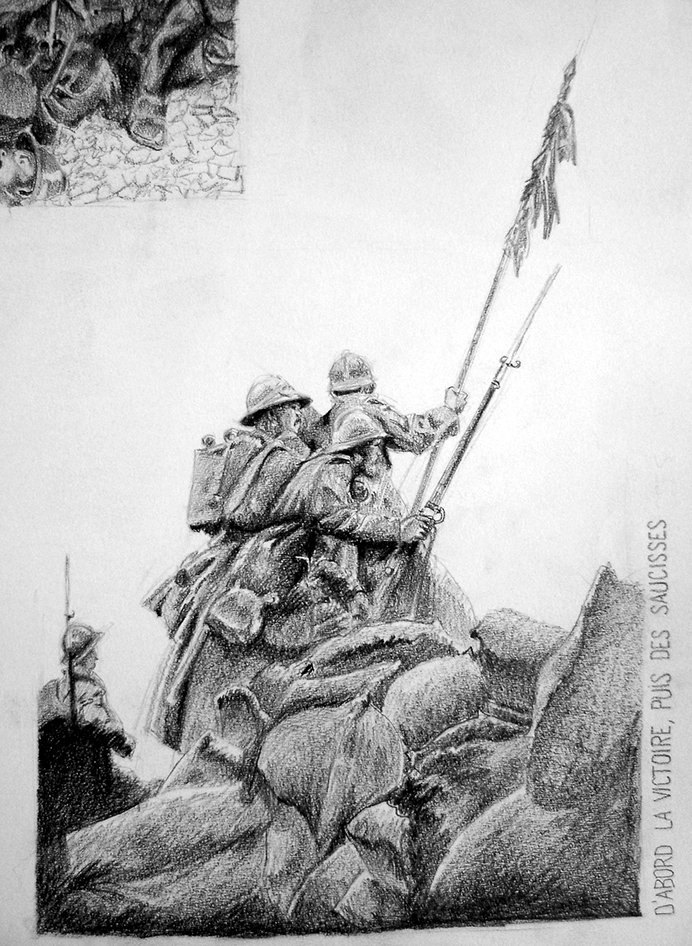 Based on an actual photograph of French "poilus" (the hairy ones, the nickname of the infantry, because they didn't have time to shave themselves). I suppose the original photo was staged, or was taken somewhere far from the first lines.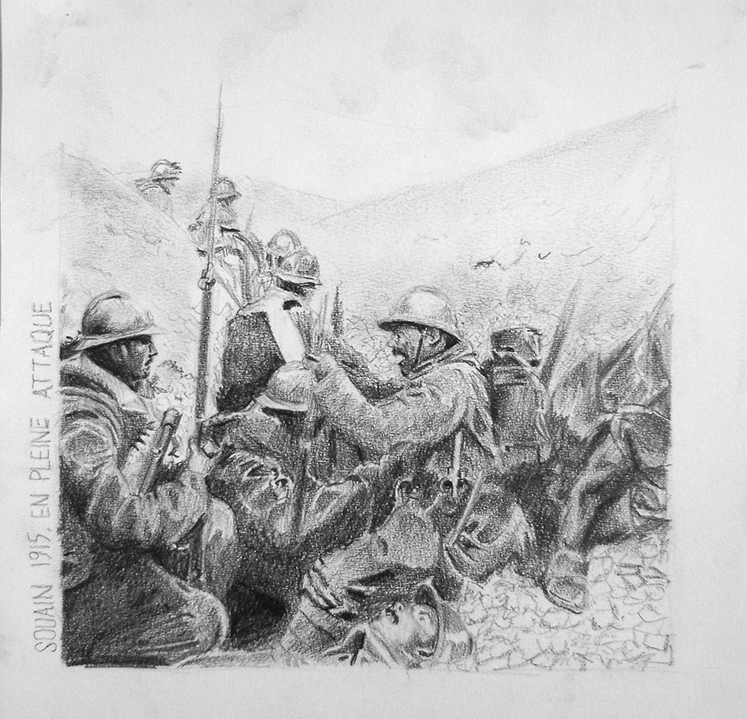 Based on an actual photo when under attack. The caption of the reference photo said "Souain 1915, en pleine attaque". In the real photo (you can Google it by the caption) you see a lot of confusion in the faces and some blurry parts due to the camera movement of the nervous photographer.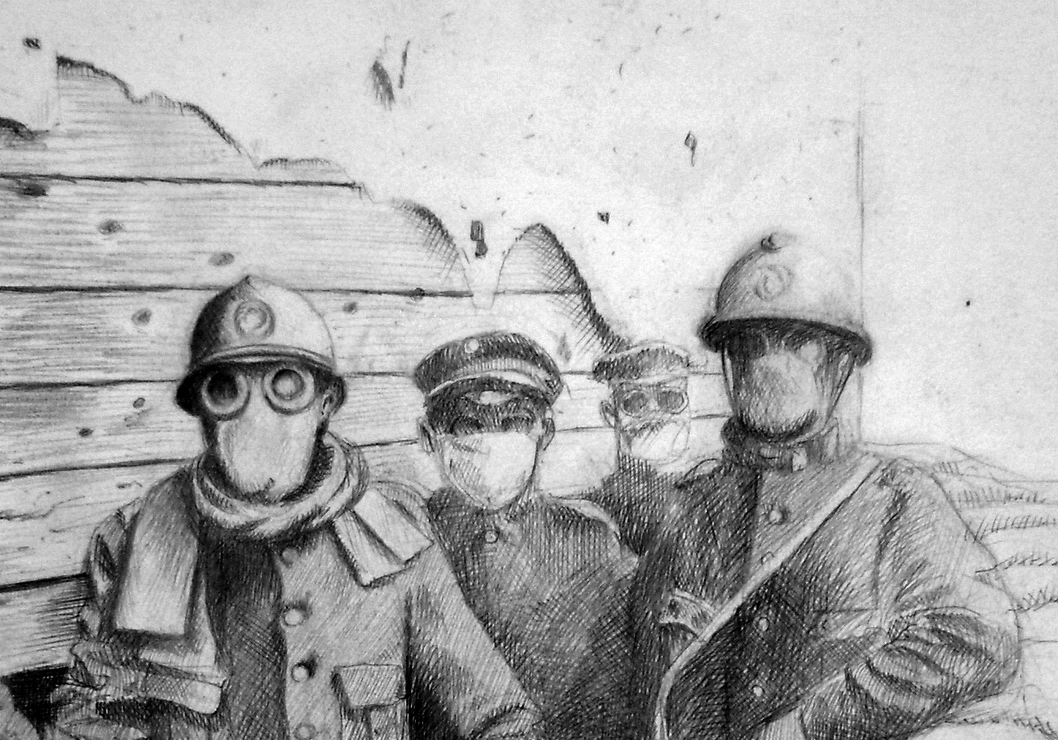 Belgian infantry. This is how my granddad and his brothers must have looked from 1915 on, when their old uniforms were replaced with the 'Casque Adrian' (the French model helmet, but with a Belgian lion) and British model (and colour) uniforms. On black and white pictures, you can confuse the Belgian and French troops by their helmets, but there are enough distinct features on their uniforms eg. French puttees versus Belgian low boots with gaiters).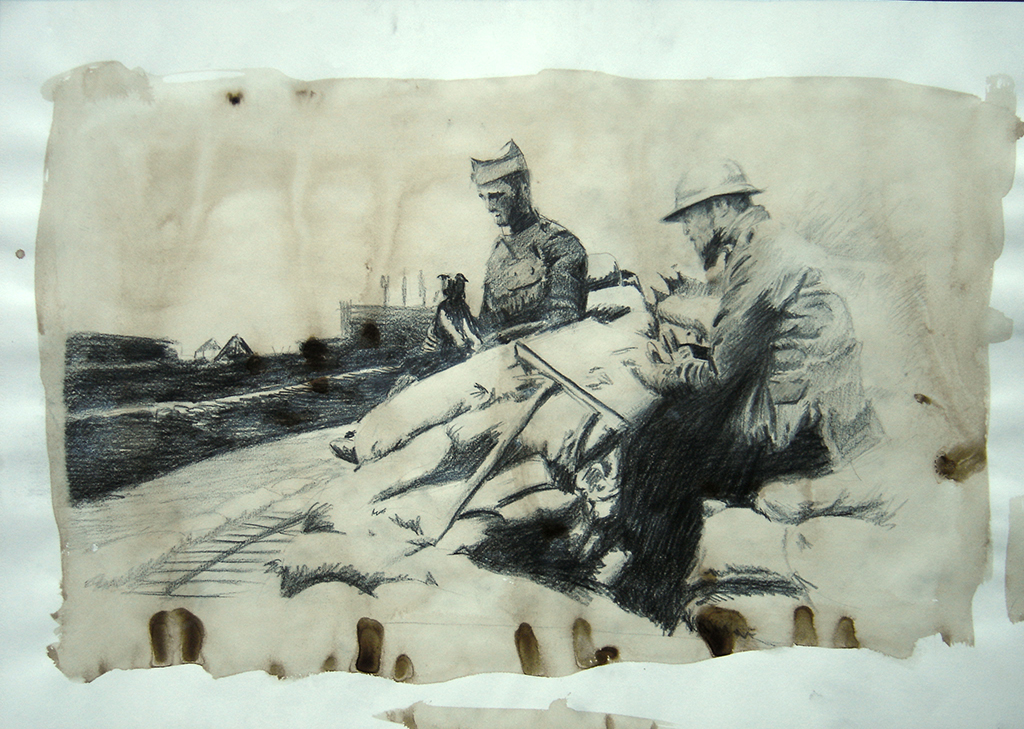 A sepia painting/pencil drawing of Alfred Bastien, an official Belgian war painter.
Sometimes even in my fantasy drawings I add a little touch of WO 1. Poppies and white grave stones: it might ring a bell.
Here you have all the images in one gallery: