Every year I participate to Inktober by making inked illustrations and paintings. Inktober is an online I-don't-know-how-to-describe-it. Inktober gives you a prompt (a subject) for every day of the month october; you make an (ink) drawing about that subject. Sounds easy? Well, it asks for a lot of commitment (drawing and inking an illustration every day). I even go further. I turn my Inktobers into a watercolour illustration…
Here are some of the results I was happy with (you can find the others on my Instagram 😉 ).
I use the same character for every illustration, because I'm also working on a comic about this character (see Work in progress: my comic and Rooddauw / Reddew – the comic).
It's actually impossible to make an illustration like that every day, unless you don't work, have no kids and have time all day. That's why Inktober releases the prompt list i on the first of September every year. That gives the participants one month extra to prepare.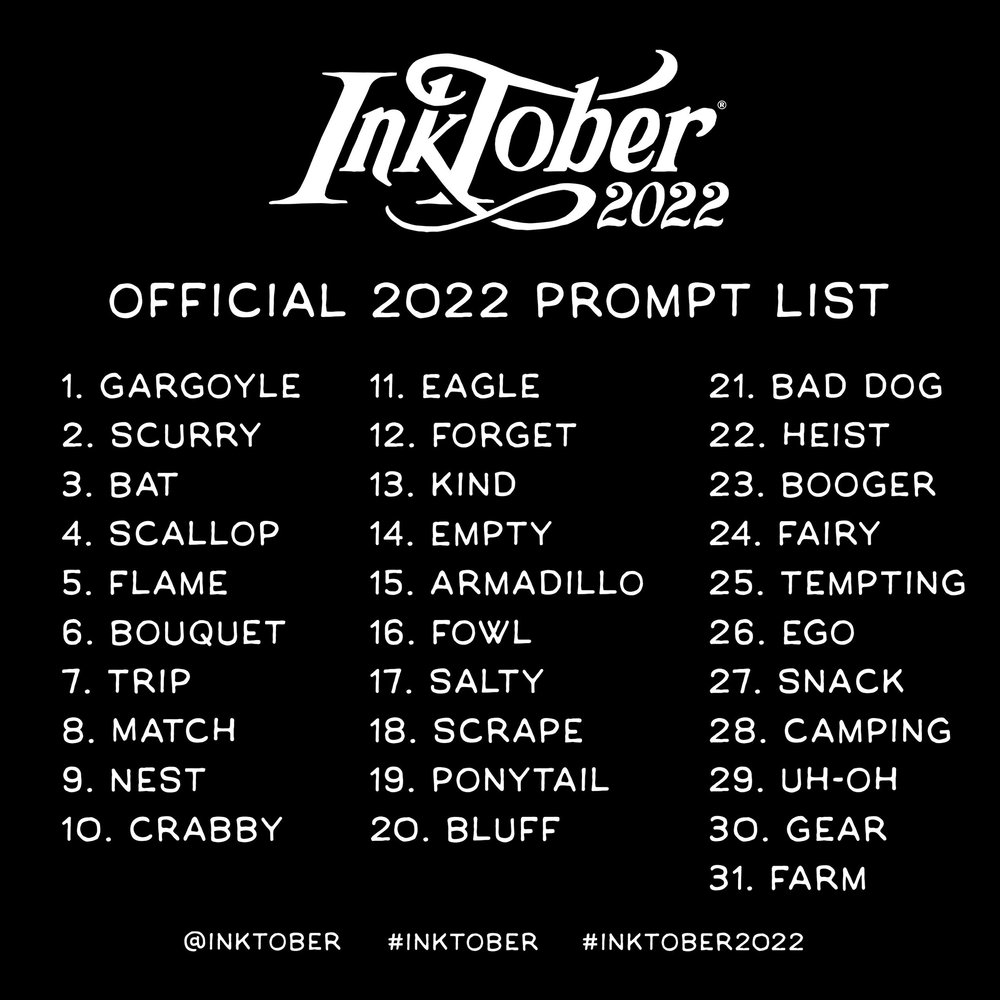 Lots of difficult prompts this year, like "booger" (I had to look it up in a dictionary) or hard-to-illustrate prompts like "scrape". Difficult when you make all your illustrations about the same character, like I do.
Anyway, I succeeded again this year. I am not satisfied with every illustration. But as this is a deadline-based event. You have to finish your drawing at some point and move on. So Inktober actually is a good simulation of the life of a professional illustrator who has to deliver illustrations on a daily basis…
Find my other Inktober illustrations and paintings on my portfolio-page!